Christmas and New Year's Eve are just around the corner, and I'm thinking about cocktails as we put the finishing touches on our holiday menu. I thought I would quickly share a few favorite holiday cocktail recipes in case you're in the same situation! We've got a few punch recipes, some wine-based cocktail recipes, a couple coffee cocktails, and more. Enjoy!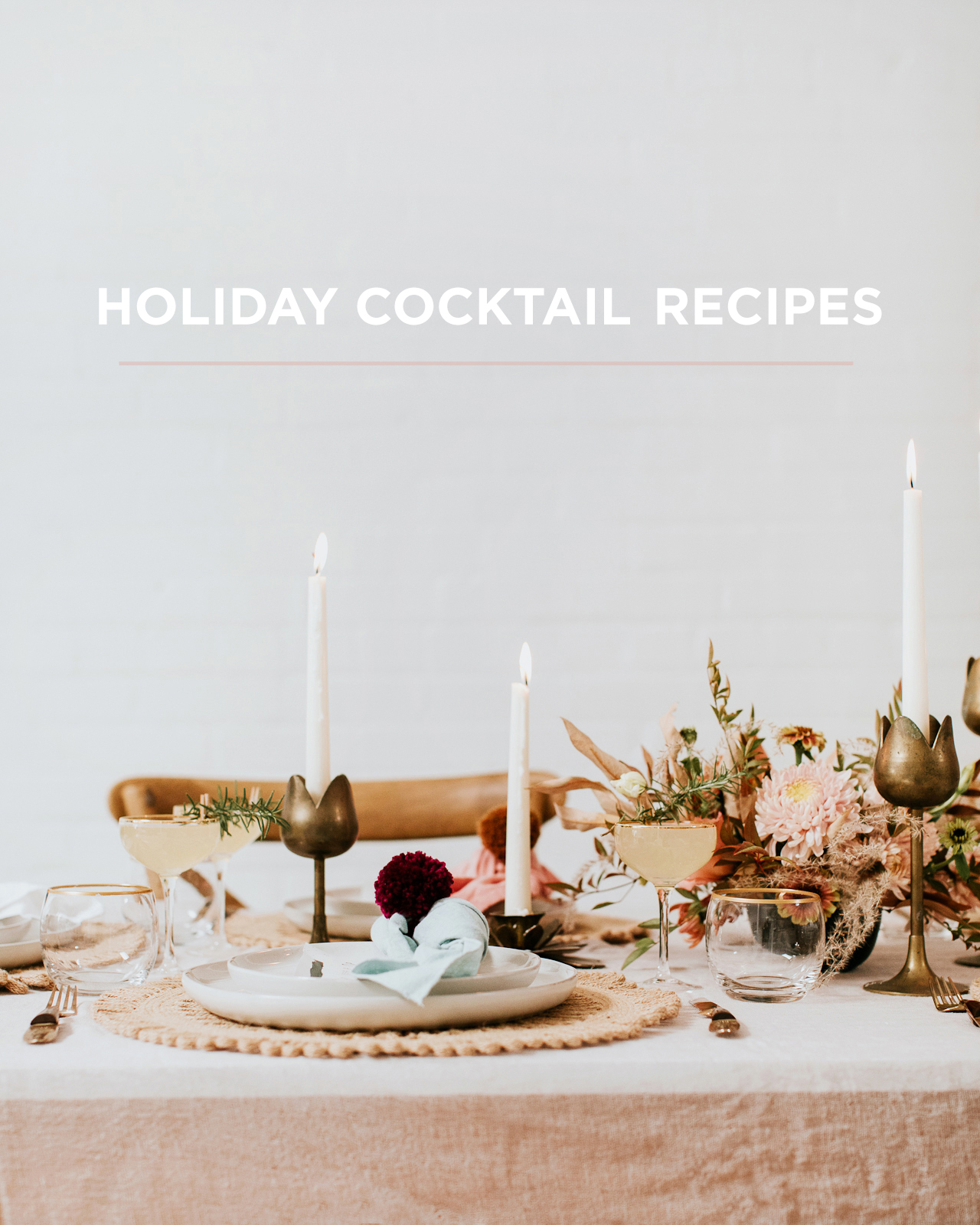 Punch Recipes
Okay, let's start with the punches – the large batch cocktails that will keep everyone happy throughout the night. Our Spiced Winter Punch is one of our favorite recipes and can be made with vodka, rum, gin, or whiskey, you can go traditional with a Hot Rum Punch, or mix things up with a tequila-based (!!) Yuletide Punch. If you're feeling extra theatrical, you can light the Charles Dickens Punch on fire before drinking (please be extra careful). Fish House punch is just a rather strange name for a Caribbean rum punch, while Allspice Punch is warm and spicy.
Allspice Punch // Charles Dickens Punch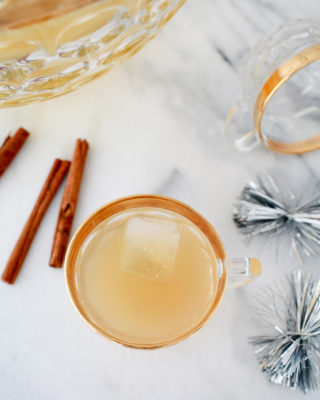 Fish House Punch // Yuletide Punch
Wine Cocktails
If you're not super into spirits, try a mulled wine for the holidays! We love a good Swedish Glögg, which is basically a bottle of wine thrown together with whatever spirits and spices you might already have on hand. We made ours with brandy and white port, but you could easily go with rum, whiskey, or just about anything else. Same goes for the Mulled Winter Sangria, which can be served warm or over ice!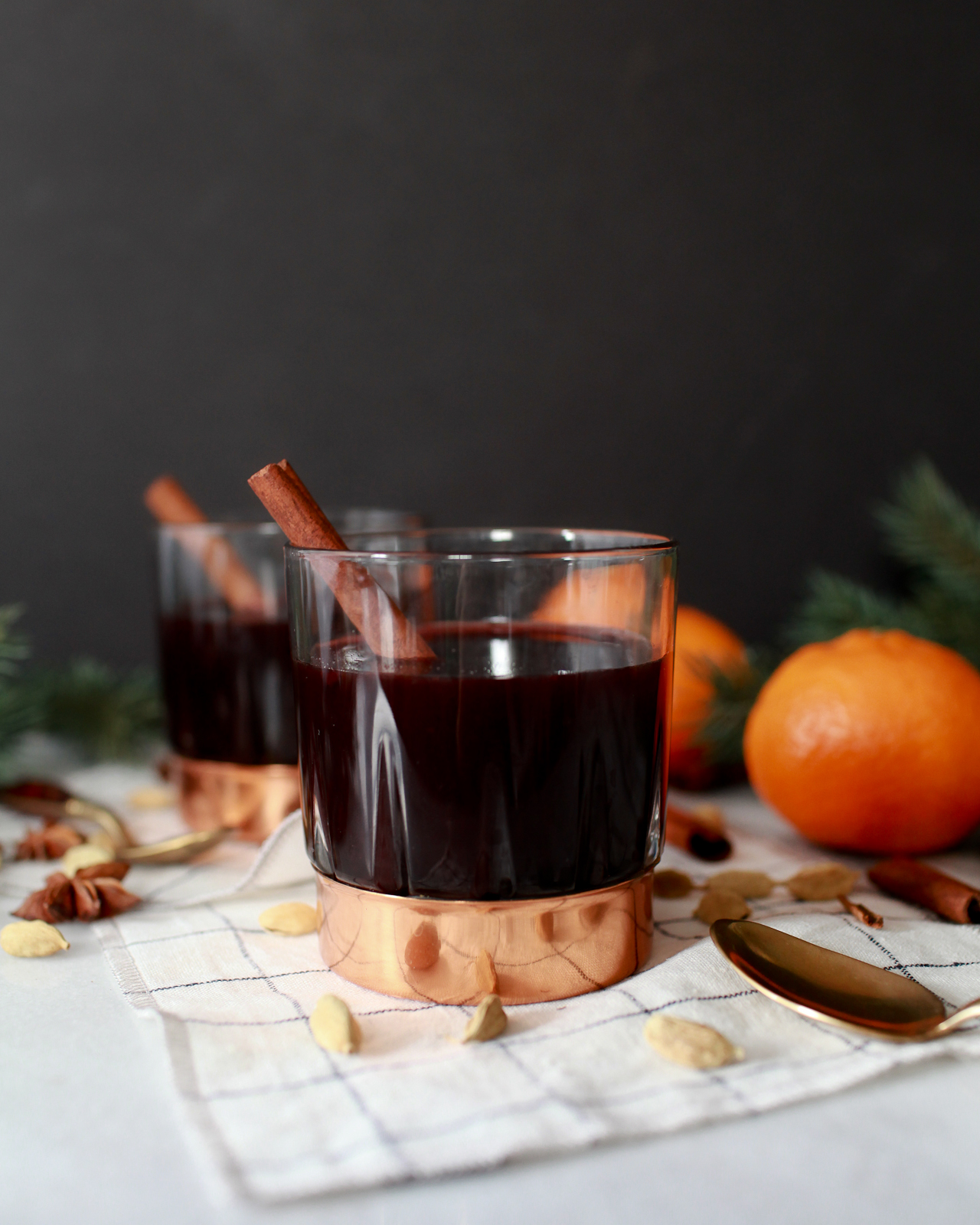 Warm Coffee Cocktails
Warm cocktails are perfect for cold winter nights, and couldn't we all use the extra energy from a bit of black coffee?? Our Spiced Irish Coffee and Scotch Coffee recipes are basically just variations on a theme, but we added cardamom and rosewater to the Irish coffee while the vanilla bean Scotch coffee has a smokey warmth that I really love this time of year.
Smashes
If you're looking for crowd-pleasing small batch cocktail recipes to make over the holidays, these two vanilla-bean smashes – the Pear Vanilla Bean Bourbon Smash and Orange Vanilla Bean Scotch Smash – are my absolute favorites. Even if you don't think you like Scotch or Bourbon, you'll love these drinks. Promise!
Pear Vanilla Bean Bourbon Smash
Orange Vanilla Bean Scotch Smash
Happy holidays everyone!