Today we're in for another double header recap from the 2016 National Stationery Show – and this time we're all about letterpress exhibitors! With a total of sixteen exhibitors over the two posts, you're in for some serious letterpress printed eye candy. This first installment includes Richie Designs, Inclosed Letterpress Co., Dahlia Press, Huckleberry Letterpress Co., Chez Gagné, My Darlin', Violet Press, and Paper Bandit Press. Let's get right to it!
I totally need that coffee mug. And the notepad. And the card. I drink a LOT of coffee.
So many beautiful wedding invitations! Inclosed is a Designer Rolodex member, naturally.
So many bright, happy colors!
Ooooh, shiny holographic stickers!
Love that polka dot wall – so happy!
I'm loving all the graphic black and white cards!
I'm absolutely in LOVE with this series of flat notes that My Darlin' calls "Note-velopes" – the greeting is printed on the envelope flap, with a matching blank flat note card with room for a personal message!
More beautiful wedding invitations from another member of the Designer Rolodex!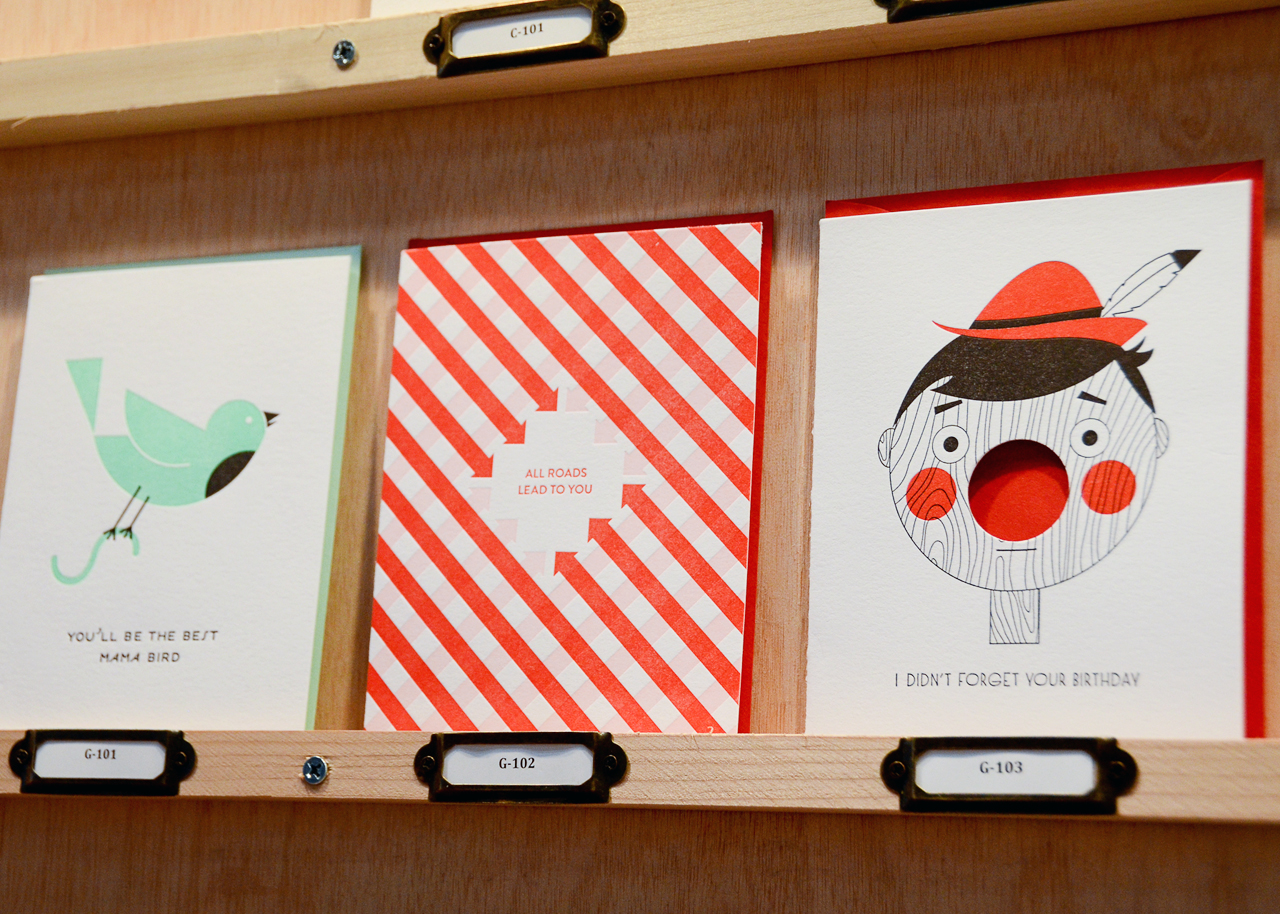 More recaps from the 2016 National Stationery Show right here!
Photo Credits: Nole Garey, Elizabeth Pettey Photography, and Lara Saavedra for Oh So Beautiful Paper