Our studio is located at the tip-top of a Victorian in the Haight Ashbury district of San Francisco, CA. Between these sunlit walls we bounce ideas, dream up projects, and create. It's the place in which our process unfolds. With good ideas and the not always so good, we have created an environment that encourages conversation and we love it. – Eunice and Sabrina of Hello!Lucky
Pun spitting territory. The breeding ground for cheesy, weird, thoughtful and endearing.
Our glorious view of the city, constantly providing us with the inspiration we need. Also a great place for a nap – demonstrated by studio mascots Simon & Indi.
Gelly Roll pens! One of our favorite tools for doodling.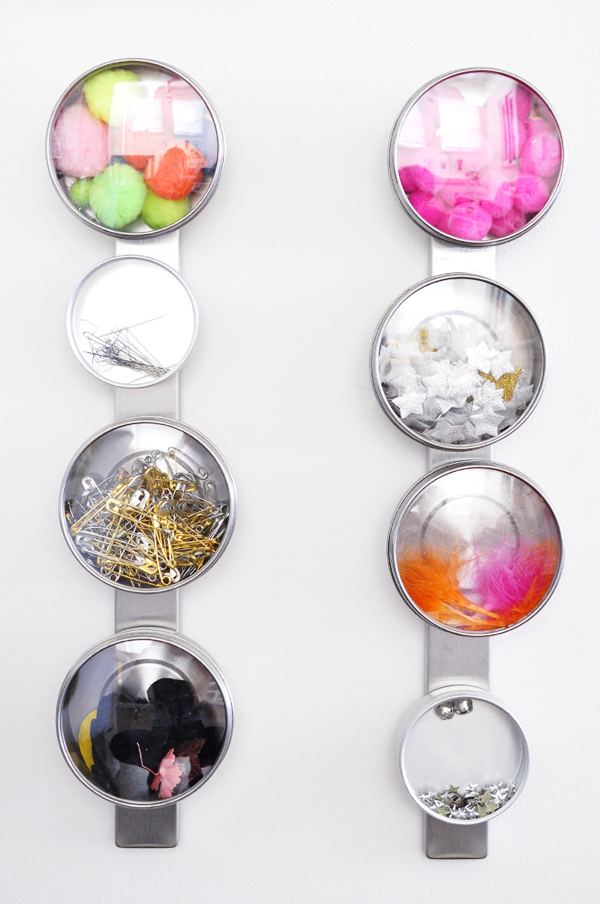 Our craft station for DIY projects and computer breaks.
The rainbow tiger mobile is a recent purchase from an Etsy shop we discovered, Jikits.
Our studio comes equipped with a baby reboot space to tend to our motherly duties.
The blanket was a gift from Sandra of Happy French Gang and the cloud pillow was another Etsy find from Ko-Ko-Ko Shop.
One of our favorite bright little corners! This is a great spot to take a load off. The bunny is from paper artist and friend, Chloe Fleury and the print from Sue Jean Ko who we met at the NSS this year!