As promised, I'm back with more from the NYNOW winter 2014 market! Today's round up spans everything from gorgeous ribbon to fun party supplies to colorful accessories. There's tons to see, so let's get right to it – starting with one of my favorite new booths: Acme Party Box Company! Seriously, there were so many fun things in this booth, from colorful honeycomb decorations to sparkly glassware. Love love love!
Next up, one of my longtime favorite booths at the show: Albertine Press and Carta, Inc! Letterpress cards, notebooks, and prints AND beautiful Italian cotton ribbon, twine, and metallic cord? Yes please!
Next up, two booths that I affectionately refer to as the happiest booths on earth: Ban.do and Kate Spade! Both exhibit with Lifeguard Press and are happily under the same roof at trade shows! Now onto the pretty!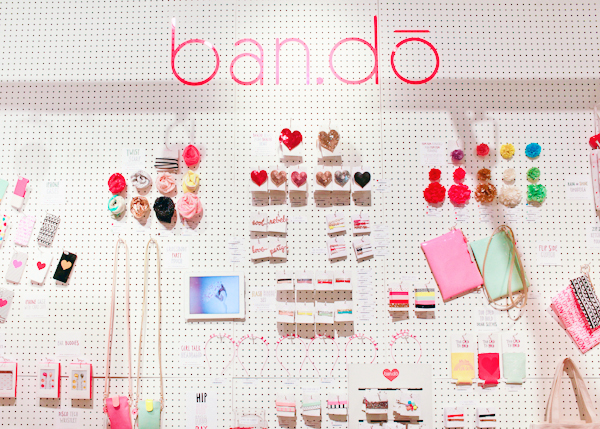 As you may have seen on Instagram, Ban.do is releasing phone battery boosters (above)! I'm super excited about this.
How cute are these party goodies from Sucre Shop? Everything from bamboo party utensils to favor bags to tiny wooden scoops!
Last up for today, Whitney English was at NYNOW with the trade show debut of her fabulous Day Designer – and with an equally fabulous booth! Brittany from the House that Lars Built made the amazing paper flowers for one of the mini parties at Alt, then shipped them to NYC for Whitney! It was the perfect complement for Whitney's brand and the impressive Day Designer.
More from NYNOW winter 2014 coming up tomorrow!
Photo Credits: Nole Garey for Oh So Beautiful Paper