As promised yesterday, I'm back with more cards from the 2013 holiday card round up! With so many cards this time of year, it's hard to pick just a few favorites. I'm already looking forward to the next highlight post when we all come back from Thanksgiving next week!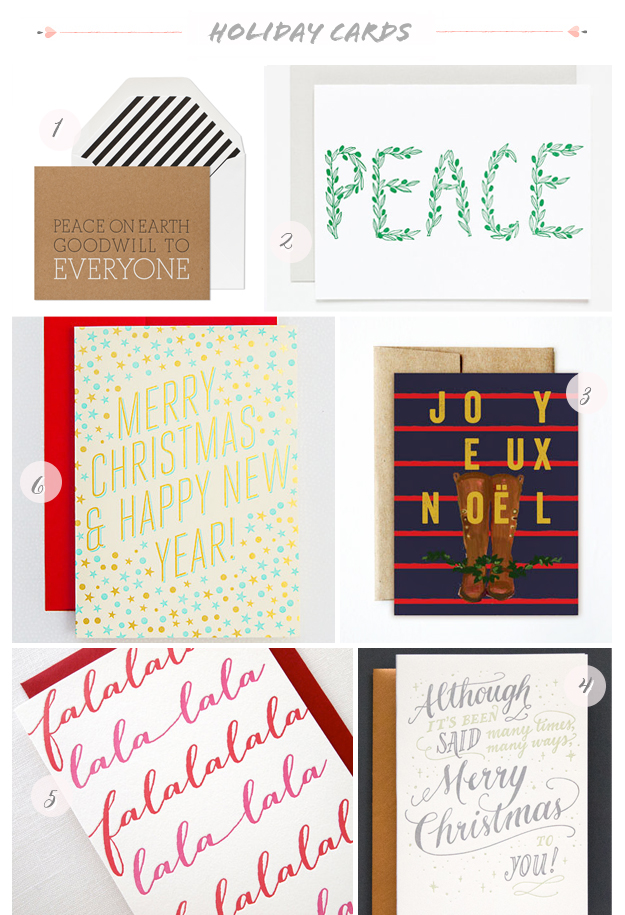 1. Sugar Paper; 2. Sycamore Street Press; 3. Ferme à Papier; 4. Ladyfingers Letterpress; 5. Missive; 6. Hello!Lucky
7. Thimblepress; 8. Rifle Paper Co.; 9. Snow & Graham; 10. Happy Cactus; 11. Power & Light Press (this card CRACKS ME UP!); 12. Ladyfingers Letterpress; 13. The Social Type
Check out the full holiday card round up – with 300+ holiday cards – right here!
{images via their respective sources}