We rounded up a few favorite Halloween cards earlier this week, but I'm seriously smitten with these Halloween cards from a new-to-me shop – Maple and Belmont. I think the "Pick Your Poison" card below is my favorite – I can definitely see some Newt Juleps and Zombie Tonics making an appearance at a future Halloween party. So fun!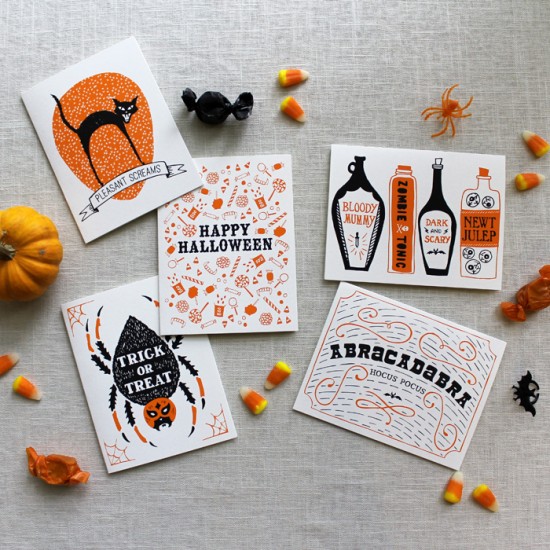 And how cute are these kraft paper favor bags?
Check out more of the collection here! Thanks Kimberly and Derek!
Photo Credits: Maple and Belmont